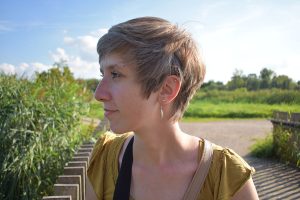 I am a business analyst by day, knitwear designer by night. Knitting is my passion, and I have a particular fondness for socks and other knitted accessories.
My designer name was inspired by one of our pet ferrets, Dots. At Ravelry, I am known as thesnugglyferret.
While thinking of new designs, my inspiration is often drawn from nature and my surroundings.
You can find my self-published designs at Ravelry. For pattern support you can contact me here.