Recently I also made a neck warmer with a matching pair of mittens. I found both patterns on Drops. You can find the pattern of the neck warmer over here, and the mittens can be found here.
I used extra big merino in a very comfy bottle green colour.  The pictures don't do justice to it, really.
The yarn is less thick than the one suggested in the pattern, so I chose to line the mittens with fleece in order to make them warmer/thicker. I also adapted the fringe of the mittens to make them a bit longer.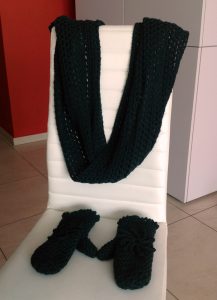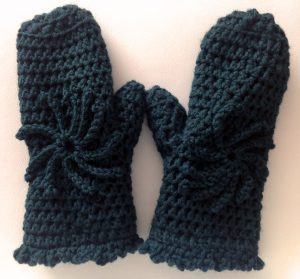 Hope you like them!