I recently made a round striped cushion using a pattern I found in Cute and Easy Crochet by Nicki Trench (translated as "Workshop haken" in Dutch). The original pattern uses Amy Butlers yarns by Rowan, but I opted for Touring Superwash by Lang Yarns.
The colours turned out quite a bit darker than I had expected, which is why I prefer the side that I started with a natural tint. I think it makes the cushion a lot brighter.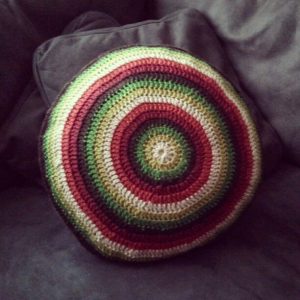 This is the reverse: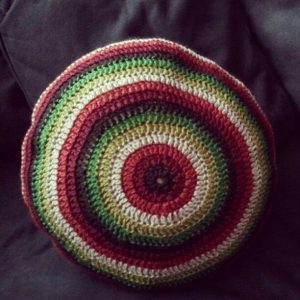 I worked on a lot of other projects too over the past couple of months, so I'll be adding more posts soon. Other projects include: a crochet pen holder, a shoulder bag, a little pouch, a pair of mittens, a neck warmer, and some Christmas decoration.