New Year's resolutions. I'm honestly not very good at formulating any, let alone keeping them. So 2015 turned into 2016 and I haven't really made any resolutions except the mumbled half-arsed promise to try and exercise more. As if that'll happen.
However, I am writing this blog post so that's a start, right? New year and new beginnings and all that.
Last time I wrote I blog post I didn't even know how to knit. Now, 3 years later, I've knit 6 sweaters, 50 something pairs of socks, and a pretty sizable bunch of other accessories.
So let's start off by looking back at 2015.
One of last year's main achievements was finishing all 6 rounds of socks well within the allotted time frame in Tour De Sock for the second year in a row.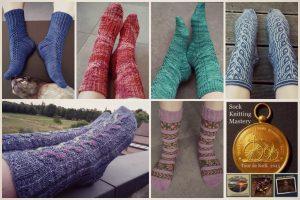 I met this awesome group of people over there and generally had a blast.
The only downside of participating both Tour De Sock and Sock Madness was that I kind of felt socked out by the end of the summer.
Apart from all that, 2015 was a year with a lot of firsts. First cardigan, first steeked sweater, first baby sweater, first lace shawl, first major pattern adaptation, etc.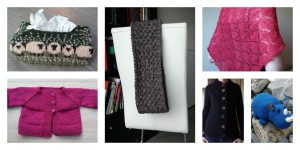 All in all it was a very productive year, with over 11 km of yarn knit.
It would be great if I could achieve something similar for 2016, but I think I'll have to lower my expectations a wee bit. First of all, my job became a lot more demanding recently, requiring me to work longer hours and spend a lot more time on the road. Secondly, my boyfriend would not be amused if I spent another 4+ months knitting socks like a maniac without being able to spend the proper amount of time with him or our pets. Thirdly, I'd like to feel as if I don't need to do what I did last year and more — a hobby is supposed to be fun and should serve as a stress relief rather than a source of stress.
So my resolution for this year is to focus on projects I fully appreciate doing and to leave some time open for other things I enjoy, like reading a good book, taking a walk, and just spend some time cuddling in the sofa without doing anything at all.
I could formulate the resolve the actually frequently update my blog this year, but I'm not going to do that as I honestly don't think it would make any difference. For now, let's just see what happens and maybe — just maybe — I'll post another update soon.