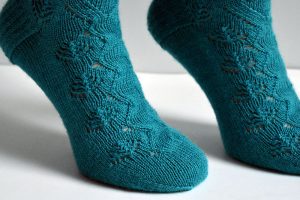 I released my latest pattern
Down the Waterfall
over at Ravelry earlier this month.
This top-down sock pattern was inspired by water crashing down a waterfall. It uses lace stitches to portray the water and trees.
There are 3 sizes available: Small (58 stitches), Medium (66 stitches) and Large (74 stitches).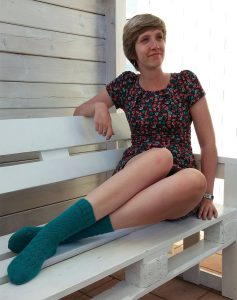 The lace panel at the front and back of the leg portray the waterfall itself. This then flows into another lace panel for the foot, portraying a zigzagging river in between pine trees.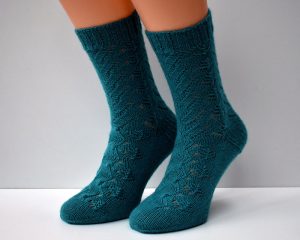 The pattern features a French heel with slip stitch pattern on the heel flap. The gusset decreases are positioned at the bottom of the foot.