Autumn is fast approaching. What better time is there to knit a pair of cheerful stranded socks to keep your feet warm and cosy during the upcoming months?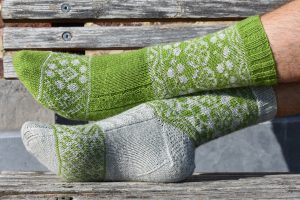 Spring in 't Veld is a new sock design featuring pretty straightforward stranded patterns on both legs and foot and a mirrored mock cable for the length of the foot.
Because there are no long sections using only one colour, you don't need to worry about catching floats.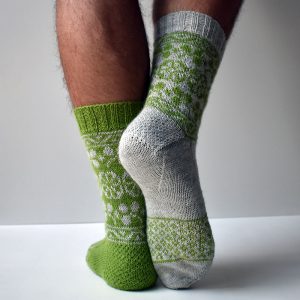 The pattern contains separate charts per colour scheme for those working with either a light or a dark main colour.
The mock cables are created using simple increases and decreases. So there's absolutely no need to whip out those cable needles for these socks.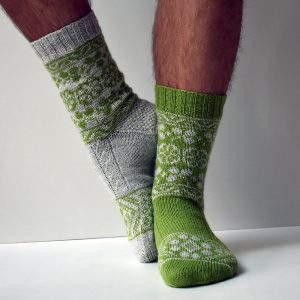 The name of the pattern, Spring in 't Veld, is a Dutch phrase which literally means "jump around in the fiels". However, it is most often used to refer to someone who is very energetic in a happy sort of way. And this is exactly how these socks make me feel!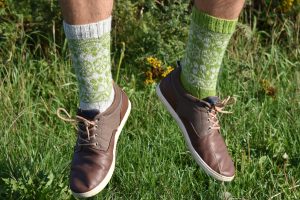 You can buy the pattern here with an introductory discount of 10% (valid until September 20th). The promo code is JUMP.
Happy knitting!