Every year about a month before the holidays, I get this crazy urge to finish up my WIPs. Some years I am quite succesful, finishing up WIP after WIP.
This year. Not so much.
I even set up a little KAL in order to give me an extra incentive to finish up my second socks, but no luck so far. A couple of friends did persevere, resulting in some very pretty pairs of socks.
I did finally finish a baby vertebrae last week. The recipient was born in November, so it kind of overdue. Luckily I made size 3 to 6 months.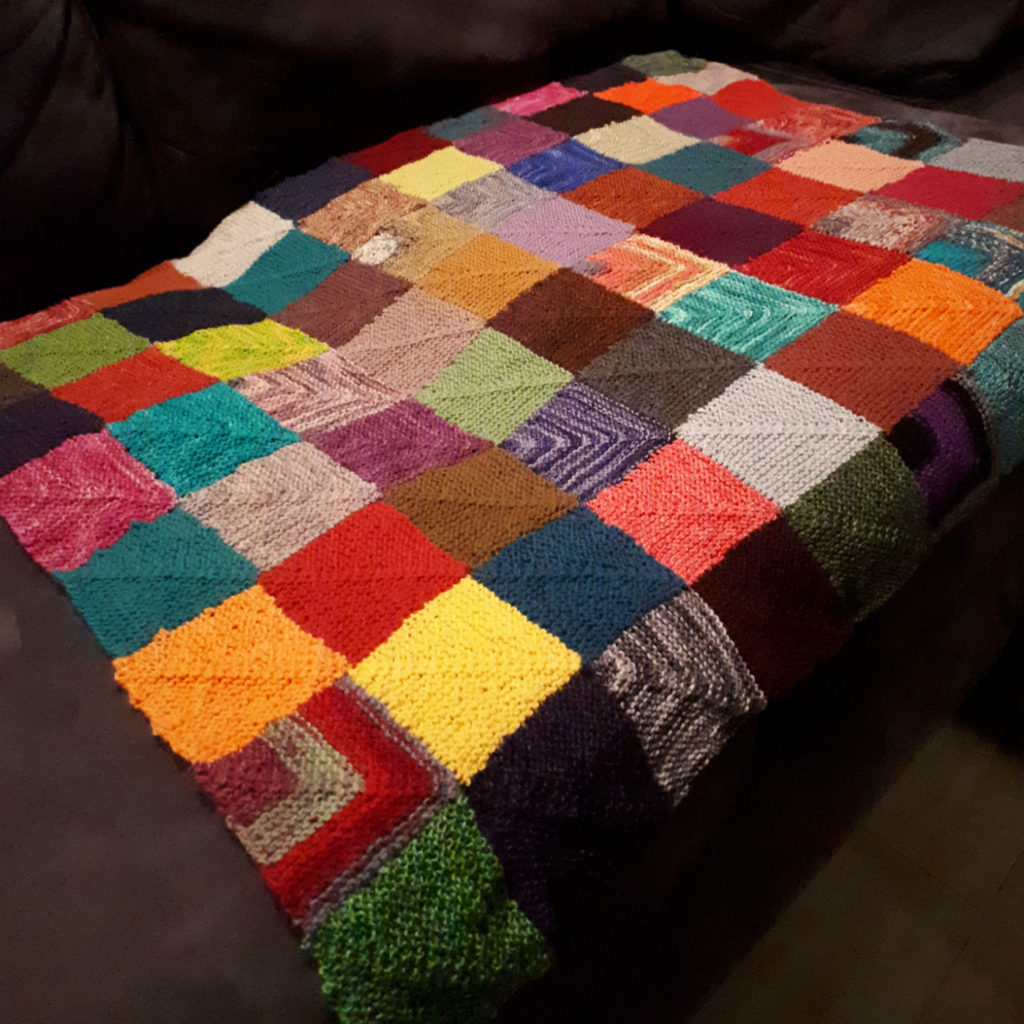 And I am very happy to announce that I once again picked up a 2 year old WIP (started in March 2016). It's a memory blanket and, at this particular moment, I love working on it. I actually completed 26 squares in about a week. So proud.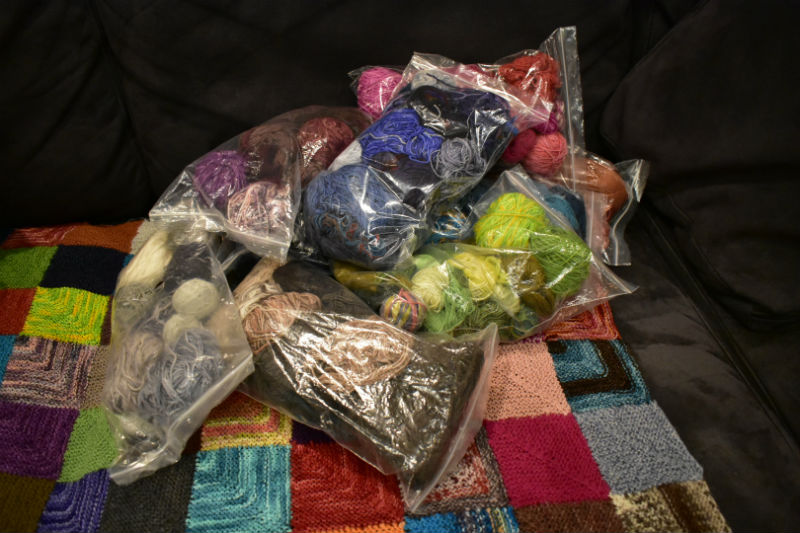 It's rapidly becoming quite clear, however, that this blanket is never going to make a dent in my seemingly endless stash of leftover sock yarn.
Anyway, off to knit some more.